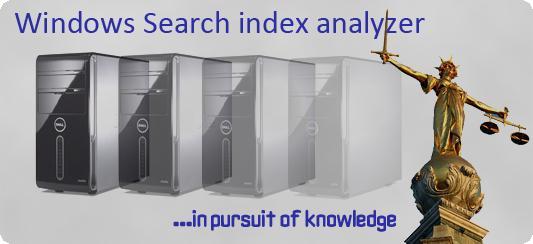 Windows Search index analyzer software
Windows Search Index Analyzer software is a viewer and analyzer of the Windows Search index file.
Windows Search Index
The Windows Search Index is the database used for storing and indexing data for Windows Search. The database is an extensible storage engine database and comprises a file called windows.edb (see Windows edb file) and contains data and information that is useful to forensic examiners. See Search Index Forensics for an insight into the forensic uses of data that can be obtained from the windows.edb Search Index.
The location of the Windows Search Index changes depending upon the installed operating system. The default location for the Search Index on Vista SP2 is the directory C:\ProgramData\Microsoft\Search\Data\Applications\Windows\Windows.edb. The Index location can be changed uisng Indexing Options in the Windows Control Panel.
Viewing the Search Index
Windows Search Index Analyzer reads and decodes the contents of the Search Index database and presents it in a simple to use interface for forensic examiners. The software is designed to simplify the process of viewing record data from the tables inside the Search Index and in particular, the program looks to provide flexible Find and Search functionality.
At the core of the Search Index Find functionality is the wordlist find. This allows forensic examiners to load a text file with a list of key target words in the investigation and the program will then proceed to check every field in each record for an occurrence of any item within the word list.
Data identified during a forensic investigation can be addded to a report for subsequent display to defense counsel, investigators or otherwise. Reports can be exported in a PDF format with the added security of a proprietary secure encrypted PDF module when needed. Full details of the features of Windows Search index analyzer can be seen on the features page.
Feedback
Windows Search Index Analyzer is a tool for your investigations and as such we are always looking to develop it in the ways that you require. Let us know what you would like to see in future versions or tell us what's wrong with this version as it stands by providing feedback using the WSia Contact Page.
In Review:-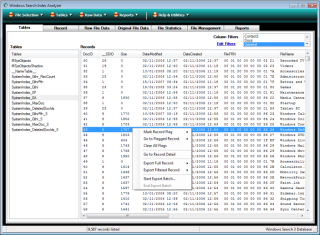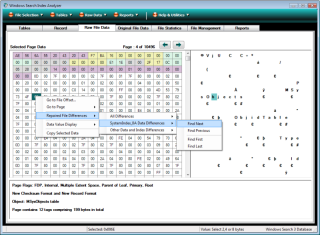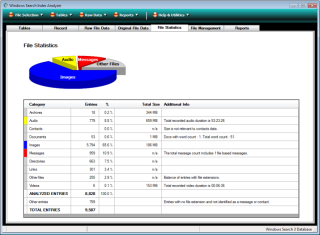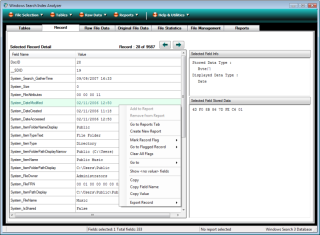 C:\News - Requires Javascript